Gain Additional Support As A Yoga Teacher Trainee
Access the tools and support you need to become a successful yoga teacher!
Kickstart Your Yoga Teaching Career
Joining our unique career path at the beginning of your journey ensures you have the tools required to be a successful yoga teacher as soon as you graduate!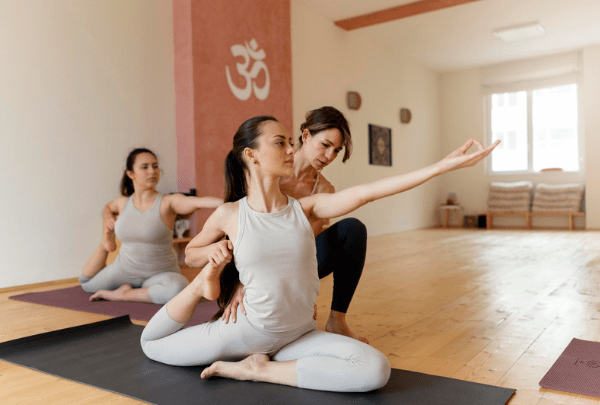 Connected To A Strong Community
Whether you want to connect with other Trainees in our Facebook group or need expert advice from our team, we welcome you with open arms.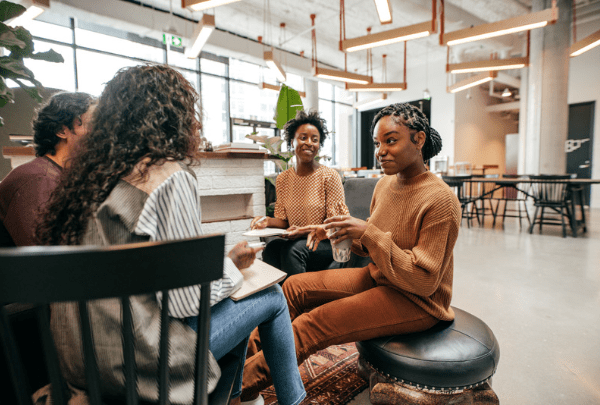 Trainee Membership Features
Everything You Need
Resources
Continue learning about yoga and gain crucial business skills
Community
Online Facebook group exclusive to trainee yoga teachers
Support
Ready to help you via phone, email and text message
Your Portal
Access to the Trainee Hub full of resources
Your Portal
Discount Codes
Save big on yoga-related products and services
Discount Codes
Yoga Magazines
Keep learning about yoga with Amrita Magazine
Yoga Magazines
Human Support
Connect with a human, no robotic support here!
Human Support
Trainee Group
Ask questions and meet trainees in the group
Trainee Group
Insurance
Available to UK and Eire for a small one-time fee


Insurance
Successes
Testimonials From Our Members
ADD INSURANCE
Residents of the UK or Ireland ONLY. Maximum 18 months cover OR until you graduate (whichever comes first).
Covers UK and EIRE Residents
Worldwide Cover (excl. USA and Canada)
Legal Defence Costs Covered
Practice Teaching
Get Covered With Yoga Trainee Insurance
The Insurance Policy is subject to the following restrictions:
You can teach up to 2 hours per week

You must have received approval from your principal teacher before starting to teach

Do not teach outside the scope of what you have been taught


Stay in regular contact with your principal teacher

You must make students aware that you are not a fully qualified yoga teacher

The fee you charge for your classes should be lower than a fully qualified yoga teacher would charge (your tutor should approve this).
Frequently Asked Questions
If I train with a school that is registered with YAP, do I automatically receive membership?
Are you enrolled on a Yoga Alliance Professionals (YAP) registered teacher training course? Thats fantastic! You are considered a Trainee Member for the length of your training course.

However, it's important to note that this is not full yoga teacher membership. Trainee membership only lasts for the length of your course and will expire upon graduation. Additionally, there is an extra fee to take out trainee insurance.

Trainee Members do not receive a profile on the YAP website. Instead, you will gain access to our Trainee Hub. The Trainee Hub has a lot of helpful resources and information. Plus, from the Trainee Hub, you can apply to take out trainee insurance.

After your course has finished and once we receive graduation confirmation from your training school, we will contact you to discuss joining as a full Teacher Member.
How can a trainee upgrade to a teacher?
Your Trainer will normally notify us within 7 days of your course graduation and you can expect to receive an email invitation regarding upgrading to a Teacher Membership.
If you do not receive this and would like to upgrade, please contact our office on 0131 659 9922.
Are trainees allowed to teach classes?
Yes, but there are conditions which must be followed.
Have received approval from the Principal Teacher of the training course.
Do not teach outside the scope of what they have been taught.
Have regular supervision and/or on-going case consultation with their principal teacher (this must be in place).
Declare to any recipient in advance that they are not a fully qualified teacher.
Any fees charged must be approved by the tutor or school in question and a modest amount can be charged. This must be lower than an experienced and qualified professional would normally charge.
You must have insurance if you are a UK or Irish resident.