Please note, if you have a trainer account, the reviewer will be prompted to either create a practitioner account or log in to their existing account so that we can verify the students' attendance on the course. The practitioner account is completely free.

To request reviews from your students, log into your account.

Once you are on the dashboard click the button Invite people to write reviews, then click the button Copy to Clipboard. This will copy the review link.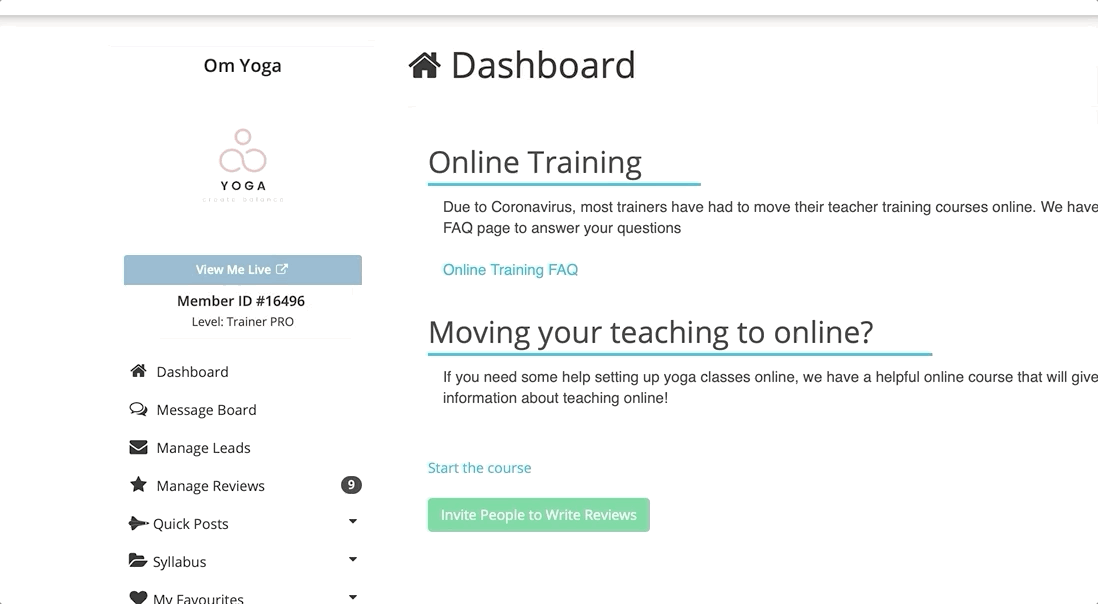 Once you have the link you can email it over to your students just by pasting the link into an email.
When your students follow the link they will reach your review page and will be prompted to rate and review your teaching or course.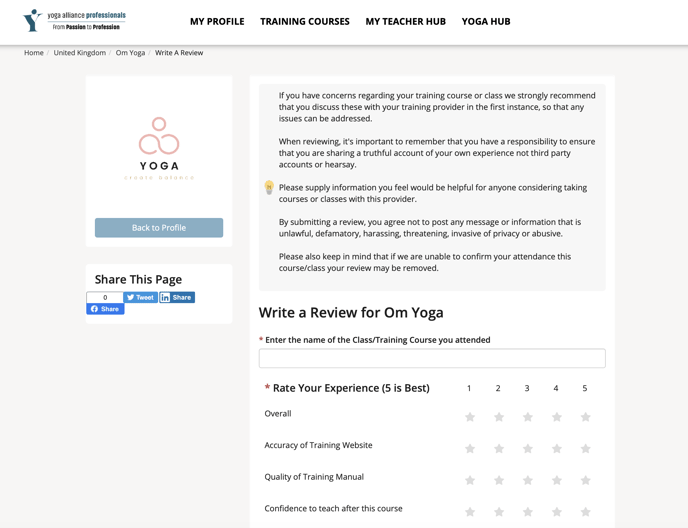 The review page will look slightly different when accessing different devices such as a smartphone or tablet.