A member ID number is the unique identifier for your online profile on the YAP website.

You can find your member ID number by logging into your online profile. After login you will be directed straight to your profile dashboard. On the left of the dashboard, under the profile photo, you will find your member ID number.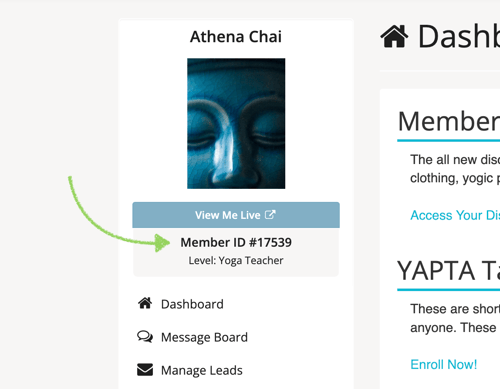 Please note that some account features such as member ID are not available on mobile devices. For full features, please access your profile via a desktop or laptop device.

See also: