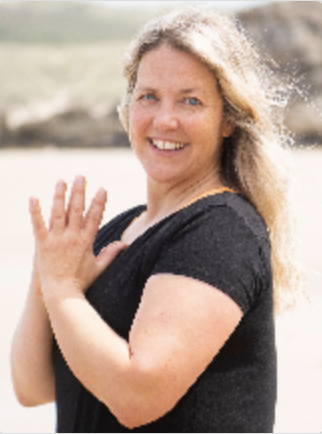 Hi I'm Amy!

An experienced and dedicated yoga teacher, trainer and mentor, spreading the light that is yoga to as many people as I possibly can!
I have been teaching since 2008, and training and mentoring yoga teachers since 2017. Having created my own thriving yoga business, both in-person and online, I am on a mission to help others do the same.
I support female yoga teachers to create a profitable, sustainable business. Together we'll banish business overwhelm and learn to navigate self-limiting beliefs, to create a yoga business that economically and energetically serves you and your students, one that everyone loves!
I am the host of the Prosperous Yogini podcast and my mentoring services include my signature 6-month mentorship programme and shorter mentoring courses, both live and self-study
I love teaching yoga, alongside my mentoring I still teach regular classes and train yoga teachers in my specialist areas of pregnancy, postnatal, toddler and yin yoga.